CITIZENSHIP THROUGH INVESTMENT

ST. KITTS AND NEVIS - Benefits of Citizenship
Citizenship for life with an unlimited number of eligible dependants, passed down through generations

Citizenship is awarded within approximately 90-120 days of filing an application

Family security is ensured as the spouse, children and elderly parents may also obtain citizenship

Free from personal income, capital gains, gift, wealth and inheritance taxes

As a St. Kitts & Nevis citizen, one may travel visa-free to over 140 countries including the United Kingdom, Canada, Schengen European countries and most British Commonwealth countries

Full residency status and the right to work in St. Kitts

Dual citizenship is permitted and open to all nationalities without the requirement to notify the applicant's home country, as per the law of St. Kitts & Nevis

A country that provides a favourable business development environment, where the currency is pegged to the US Dollar
Citizenship of this country can be obtained in approximately 4 to 6 months without visiting the country. There is no residence requirement for obtaining the St. Kitts & Nevis citizenship or St.Kitts Passport.. ​​
Investment Requirements
There are two types of qualifying investments for the purposes of St. Kitts and Nevis Citizenship by Investment:
1. ​donation to the Sugar Industry Diversification Foundation (SIDF option)
2. ​investment in one of governmentally approved real-estate developments (real-estate option).
The SIDF Option involves a donation of US$250,000 to US$450,000 plus (depending on the number of applying members of the family). This amount is inclusive of all government registration fees. It does not include due diligence fees, professional and legal fees for the promoting agent, which are extra
Under the Real Estate Option, the qualifying investment starts at a minimum of US$400,000. There is a wide variety of villas, condominiums and apartments in several resort projects on the beaches or further inland both in St. Kitts and Nevis. Once purchased property cannot be resold before five years.​​
​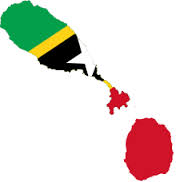 Second Citizenship (St Kitts and Nevis)